Enchanted
Running time: 107 mins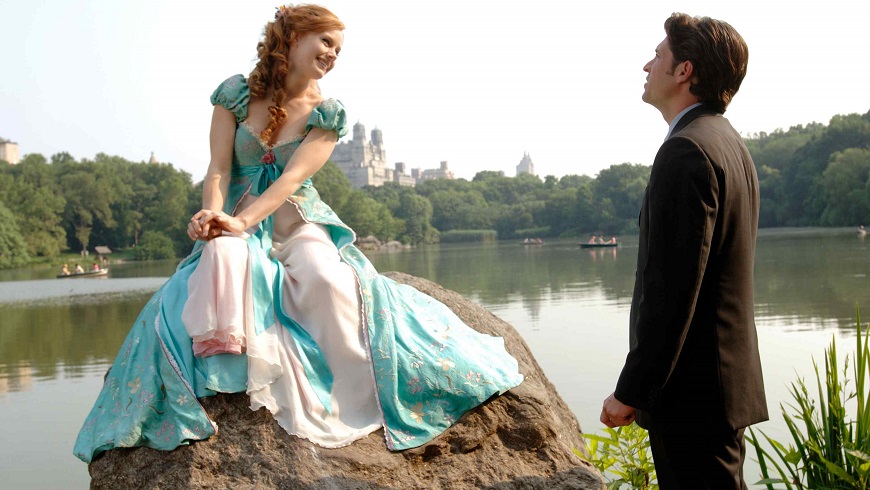 Synopsis
Director: Kevin Lima. Starring: Amy Adams, James Marsden, Susan Sarandon, Patrick Dempsey. USA 2007. 107 mins.
Classic Disney animation meets contemporary urban chaos when a princess is banished from her magical animated homeland to modern-day New York. Princess Giselle (Adams) lives in the blissful cartoon world of Andalasia, where magical beings frolic freely and musical interludes punctuate every interaction. She is engaged to the handsome Prince Edward (Marsden) but her fate takes a turn for the worse when the villainous Queen Narissa (Sarandon) banishes her to the unforgiving metropolis of New York. As the cruelty of the big city begins to wear down the frightened and once carefree princess, she soon finds herself falling for a friendly but flawed divorce lawyer (Dempsey) whose kind compassion has helped her to survive in this strange and dangerous new world.
Great children's matinees every Saturday at 10.30am. Tickets are £2.00 each. Adults only admitted if accompanying children.
More about this film
Subtitled: No