Loving Vincent + Recorded Q&A
Running time: 130 mins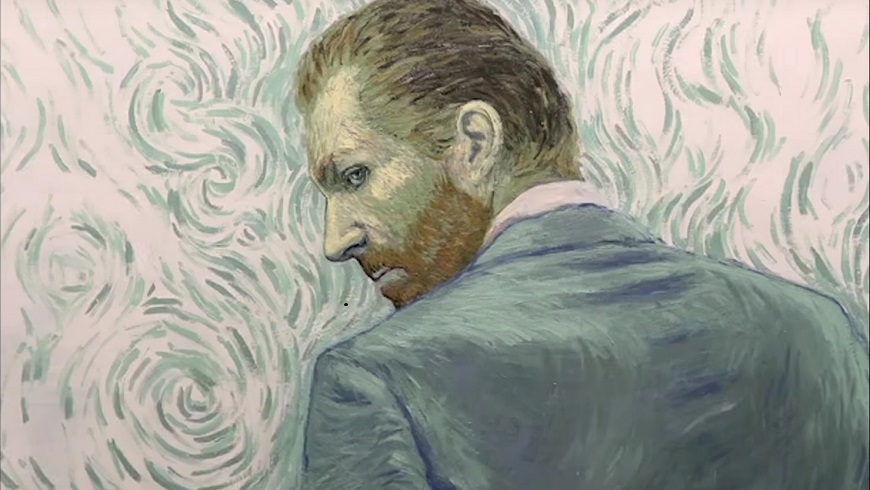 Synopsis
The film will be followed by a lively discussion and interactive Q&A with the director's, recorded live from the National Gallery in October 2017.
Directors: Dorota Kobiela, Hugh Welchman. Starring: Douglas Booth, Jerome Flynn, Saoirse Ronan, Helen McCrory, Chris O'Dowd. UK/Poland 2017. 95 mins.
Seven years in the making, this story of Vincent van Gogh's life and mysterious death is a marvel to behold. Some 120 artists hand-rendered 65,000 frames of live action with oil paints on canvas, using the master's own work as reference. The result is the world's first fully painted feature film. Beginning a year after his demise, it unfolds around a series of interviews conducted by Armand Roulin (Booth) – a regular model for the artist – who becomes obsessed with his death, which was caused by a bullet wound to the stomach. Was it an accident? Was it suicide? Loving Vincent sets out to explore one of art's great mysteries.
**PLEASE NOTE THIS EVENT WILL START PROMPTLY AT THE ADVERTISED TIME**
More about this film
Subtitled: No