Parent & Baby: Paddington 2
Running time: 103 mins
Release date: 10 November 2017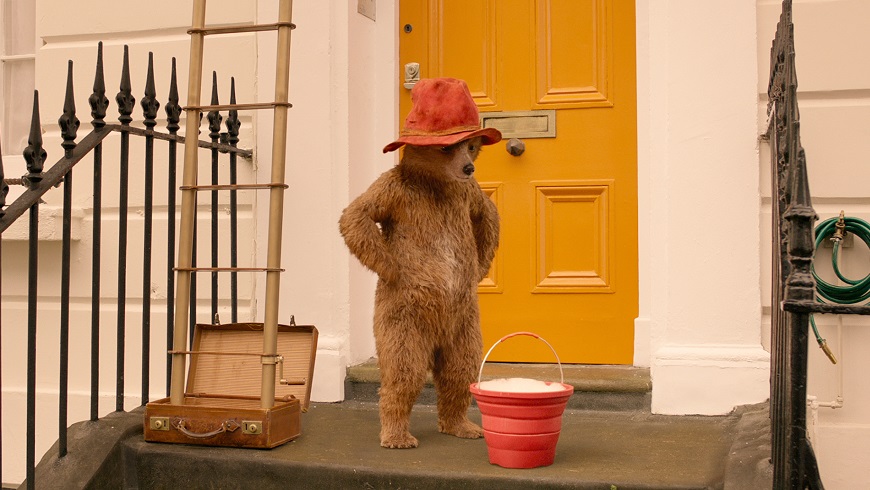 Synopsis
This screening is only open to parents and guardians with babies under one year old. Membership is free and valid until the baby's first birthday.
Director: Paul King
Starring: Ben Wishaw, Sally Hawkins, Hugh Bonneville, Julie Walters, Jim Broadbent, Peter Capaldi.
UK/France 2017. TBC mins.
The wholehearted, accident-prone bear from deepest, darkest Peru returns with a second helping of his endearing brand of good-natured mischief. Happily settled in Windsor Gardens, Paddington takes on a variety of odd jobs to raise enough money to buy a very special book for his beloved Aunt Lucy's 100th birthday. But when the precious book is stolen, Paddington and the Browns have to track down the culprit. Ben Wishaw again voices the lovable if hapless furry character, while Hugh Bonneville and Sally Hawkins reprise their roles as his surrogate parents, Mr and Mrs Brown. Director/co-writer Paul King returns to ensure consistent appeal, and even adds some new characters to the fun, including Hugh Grant as a vain, fading actor and Brendan Gleeson's fearsome safecracker.
More about this film
Subtitled: No