Grease Sing-A-Long
Running time: 111 mins
Release date: 21 April 2017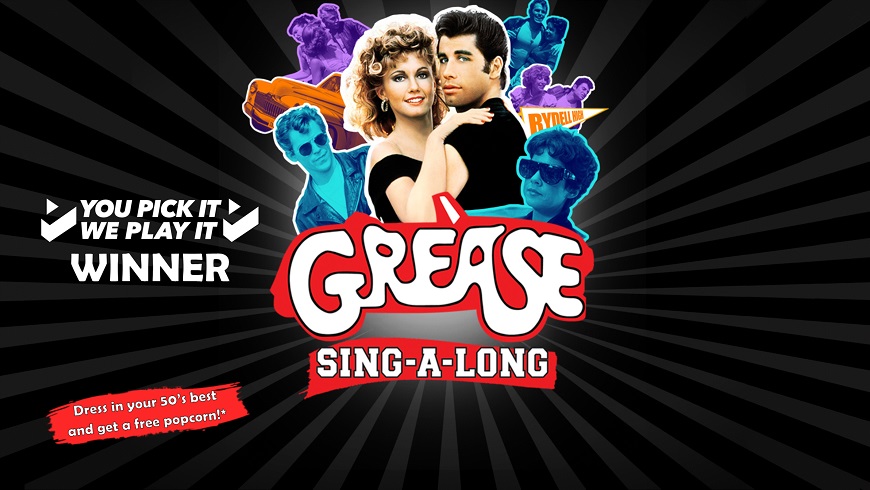 Synopsis
Winner of our "Musical" You Pick It We Play It facebook poll.
Join us for this sing along showing of the much celebrated musical Grease!
Good girl Sandy and greaser Danny fell in love over the summer. When they unexpectedly discover they're now in the same high school, will they be able to rekindle their romance?
Director: Randal Kleiser
Writers: Jim Jacobs (original musical), Warren Casey (original musical)
Stars: John Travolta, Olivia Newton-John, Stockard Channing
More about this film
Subtitled: No