Isle Of Dogs (HOH)
Running time: 101 mins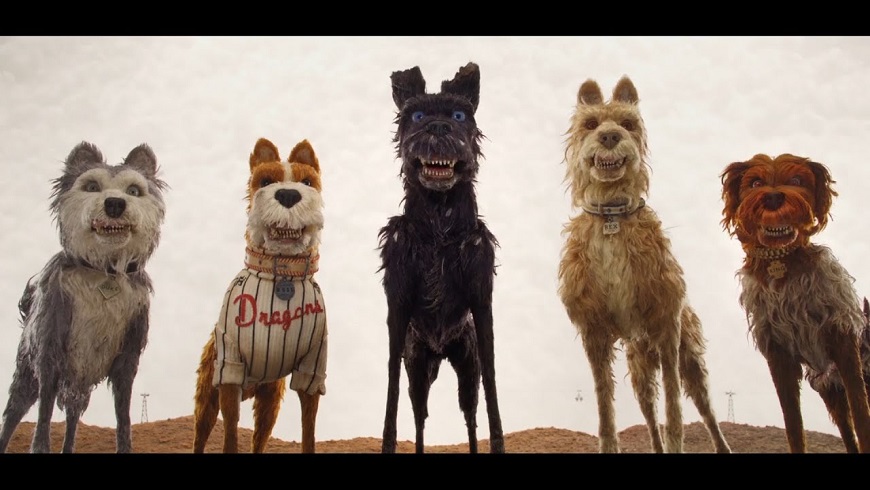 Synopsis
This screening has subtitles for people with hearing loss.
Great children's matinees every Saturday at 10.30am. Tickets are £2.00 each. Adults only admitted if accompanying children.
Director: Wes Anderson
Starring: Frances McDormand, Greta Gerwig, Bryan Cranston, Jeff Goldblum, Bill Murray, Liev Schreiber, Edward Norton, Tilda Swinton, Bob Balaban, Kunichi Nomura, Yoko Ono, Koyu Rankin, Scarlett Johansson, Akira Ito, Ken Watanabe
Duration: 101 min
Four long years after The Grand Budapest Hotel, Isle of Dogs brings another welcome dose of Wes Anderson's whimsical charm and offbeat direction to capture audiences' hearts. Set in a dystopian future Japan, the paw-some stop-motion animation follows 12-year-old Atari (Koyu Rankin) on his noble quest to find his adored pet dog, Spots (Liev Schreiber). After a mysterious outbreak of 'canine flu', all the hounds of Megasaki City are exiled by the authorities to a colossal rubbish dump known as Trash Island. Atari sets out solo to rescue his beloved pooch, meeting a few new mongrel friends along the way. Together, they end up on a journey that will decide the fate of the entire prefecture.
More about this film
Subtitled: No