Wallace and Gromit Shorts 2019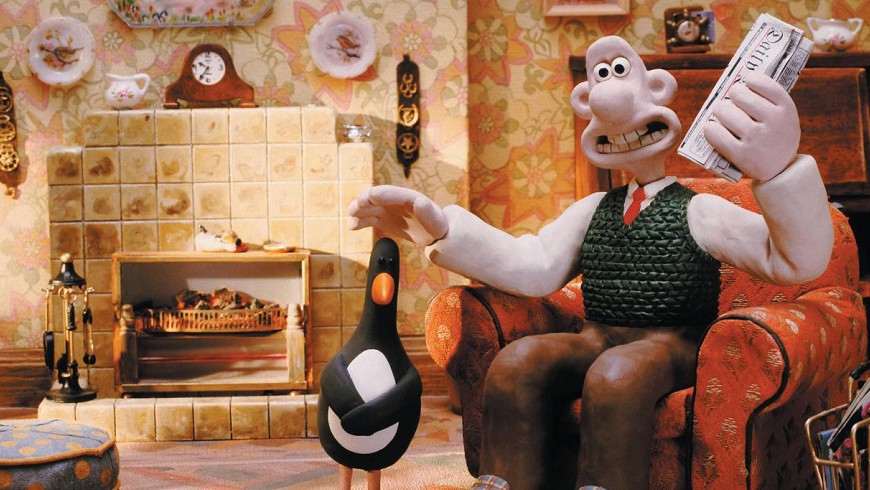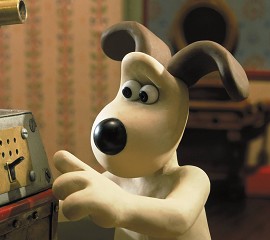 More Information
'A GRAND DAY OUT' DIRECTED BY NICK PARK
Wallace and Gromit enjoy a day out with a difference when a quest to find cheese prompts a visit to the moon. Despite a few hiccups with their homemade rocket, the duo makes a successful lunar landing, arriving just in time for lunch. But a strange, mechanical being isn't too happy to see Wallace eating slices of moon cheese…With just moments to spare, Wallace and Gromit make it back to the safety of their rocket before the Cooker dishes out its punishment. The machine has spotted Wallace's skiing brochure and is captivated…that looks fun! But as Wallace and Gromit make their escape, it seems the Cooker's dreams of mountains and apres-ski will never be realised…but hang on, what are those two metal things that have fallen from the rocket? Alone on the moon once more, the Cooker attaches two pieces of metal to its feet and lunar skiing is born!
'THE WRONG TROUSERS' DIRECTED BY NICK PARK
When money troubles prompt Wallace to take in a lodger, life at West Wallaby Street gets complicated for poor Gromit. Forced out of his room to make way for a cool-as-a-cucumber penguin called Feathers McGraw, it's not long before he feels well and truly usurped as Wallace's faithful companion. There's something not right about this penguin and when Gromit spots a 'Wanted' poster for a criminal 'chicken', it would seem his suspicions are correct. Meanwhile, the helpless Wallace finds himself under Feathers' control – quite literally! The dastardly penguin has adapted Wallace's Techno Trousers for his latest heist and he's going to get Wallace to carry out his dirty work..
'A CLOSE SHAVE' DIRECTED BY NICK PARK
Business is booming for Wallace and Gromit's new window-cleaning service and life's pretty dandy at West Wallaby Street, especially when the new venture introduces Wallace to the fragrant Wendolene, owner of the local wool shop – and a rather ferocious mutt named Preston. When a sheep unexpectedly turns up at 62 West Wallaby Street, it's a great opportunity for Wallace to try out his latest invention, the Knit-O-Matic. But with the malevolent Preston on the prowl and some strange sheep rustling going on, it would be a disaster if the Knit-O-Matic fell into the wrong hands…
Running Time 95
Subtitles No
3D No
Book Now
Please select the time you would like to book from the options below:
Online booking not available
Membership
Discounts on Cinema Tickets
Discounts on Food & Drink
Annual Free Cinema Tickets