The War Just Outside Ipswich + Stanley's War (Double Bill)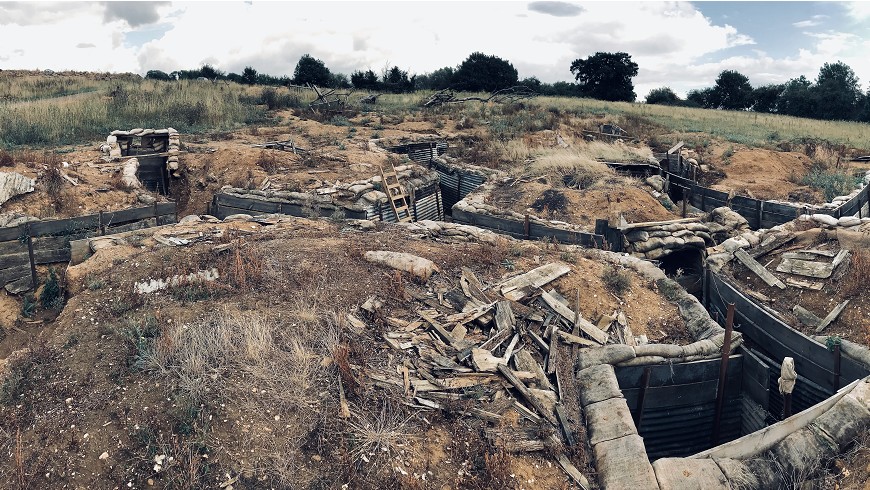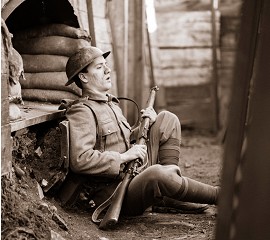 More Information
Please be aware that you will be required to wear a face covering in the cinema. Once you are in the cinema screen, face coverings can be removed if you are eating or drinking. Groups should be no more than a total of 6 (incl children) unless a larger group represents one household or support bubble. This in accordance with government guidelines.
Stanley's War 51 Minutes
5 Minute Break
The War Just Outside Ipswich 54 Minutes
The First World War may have been fought over one hundred years ago but in rural Suffolk at Akenham, just outside Ipswich, the battles and tedium of trench warfare are still being played out.
For nearly twenty years, a farm on the outskirts of Ipswich in Suffolk has been a Mecca for filmmakers wanting to recreate realistic war-scenes for their films, television dramas, documentaries, music videos and adverts.
Millions of cinemagoers and TV viewers around the world have watched First World War stories of death, destruction, stoicism and heartbreak unfold before their very eyes, in scenes that have been filmed here.
High profile productions such as Downton Abbey, Journey's End, Private Peaceful and the famous Sainsbury's Christmas Truce television advert have filmed defining scenes at this custom built and atmospheric network of First World War trenches, along with other productions as diverse as Blue Peter and the Great British Bake Off.
Sufflolk based filmmaker, Tim Curtis (Life on the Deben, Stanley's War) has joined forces with Neil McGlone (from The Riverside in Woodbridge) to produce a "behind-the-scenes" documentary film about the trenches facility in Suffolk. The film talks to the location's creators and owners, Taff Gillingham and Kevin Smith of Khaki Devil, about how the system came about and the filming that has taken place here over the last 17 years. Anecdotes of famous films, actors and war stories help give the viewer a unique glimpse of life behind the scenes.
The documentary's script has been written by another Suffolk resident, Jonathan Ruffle, the creator of the BBC Radio 4 drama series 'Tommies'
The film is being made to help support local cinemas in Suffolk during the pandemic and is being given to them free of charge.
COVID-19 has impacted the film industry and brought film production at the trenches almost to a halt, but it is hoped this valuable Suffolk filmmaking resource will survive.
Release Date Friday, 1 January 2021
Running Time 110
Subtitles No
3D No
Book Now
Please select the time you would like to book from the options below:
Online booking not available
Membership
Discounts on Cinema Tickets
Discounts on Food & Drink
Annual Free Cinema Tickets