St Edmund – from King to Legend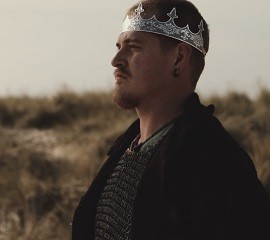 More Information
Saint Edmund – The original Patron Saint of England.
150 years after his violent death at the hands of Danish invaders, an Abbey is founded in Edmund's name, in the town of Beodericsworth, by the first Danish king of England.
The period following his death saw huge conflict, intrigue and both political and religious transformation. It is against this backdrop that Edmund's legacy is written.
Through reenactment, graphical maps and interview with historian Dr Francis Young we hear the story of how Edmund went from fallen king to mythical hero. We learn how his legend helped to create the Kingdom of England and discover the events, through which, the town of Bury St Edmunds was born, 1000 years ago.
Release Date Friday, 10 June 2022
Running Time 64
Subtitles No
3D No
Book Now
Please select the time you would like to book from the options below:
Online booking not available
Membership
Discounts on Cinema Tickets
Discounts on Food & Drink
Annual Free Cinema Tickets