Peter Rabbit 2 – The Runaway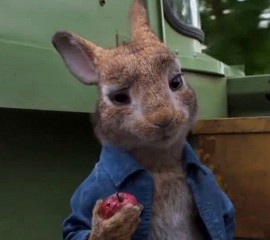 More Information
The distributors of PETER RABBIT 2 have announced today (10th March 2020) that after careful consideration the release of PETER RABBIT 2 will be postponed until later in the year.
If you have already purchased tickets for this film, we will contact you directly to arrange a refund. Please do not contact the cinema directly – we will get to you, but this will take our small team several days to process.
Thank you for your cooperation.
Running Time 20
Subtitles No
3D No
Book Now
Please select the time you would like to book from the options below:
Online booking not available
Membership
Discounts on Cinema Tickets
Discounts on Food & Drink
Annual Free Cinema Tickets