Pat's Movie Greats: The Magnificent Seven (1960)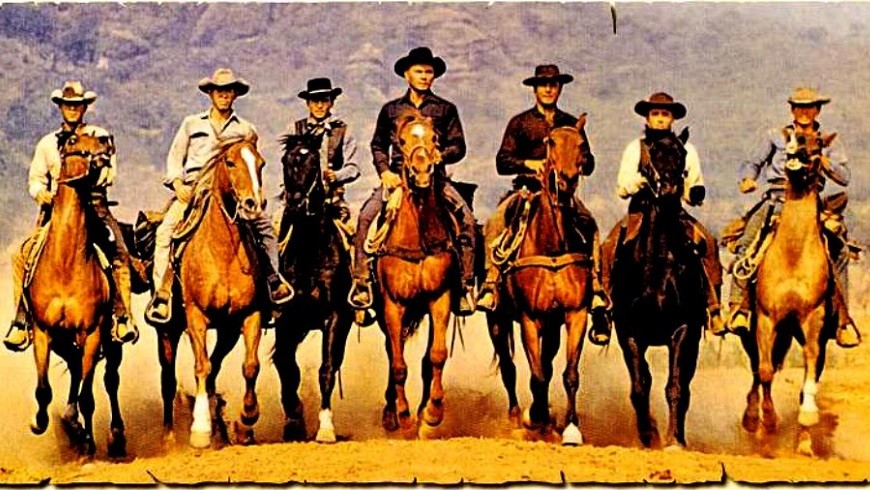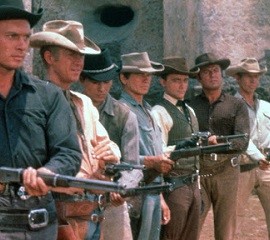 More Information
Please be aware that you will be required to wear a face covering in the cinema. Once you are in the cinema screen, face coverings can be removed if you are eating or drinking. Groups should be no more than a total of 6 (incl children) unless a larger group represents one household or support bubble. This in accordance with government guidelines.
A season of Pat Church's favourite films, each with a personal introduction, reflecting on why the film has a special place in his heart.
abbeygatecinema.co.uk/PatsMovieGreats
"When this film came out in 1960 Westerns were the staple diet for cinema viewing. But when was the last time you or anyone else watched such a film on a cinema screen?
So come on, let's all be cowboys again for the afternoon! And of course, the cowgirls can come and watch their favourite movie stars as well."
– Pat Church
Chris Adams, an experienced gunslinger, forms a team with six other men in order to save a Mexican village from a group of bandits led by Calvera. However, each of the seven men have their own plan.
Release Date Tuesday, 15 November 1960
Running Time 128
Subtitles No
3D No
Book Now
Please select the time you would like to book from the options below:
| Date | Times |
| --- | --- |
| Sunday, 25 July 2021 | 14:30 |
Membership
Discounts on Cinema Tickets
Discounts on Food & Drink
Annual Free Cinema Tickets