Parasite (Black & White Edition)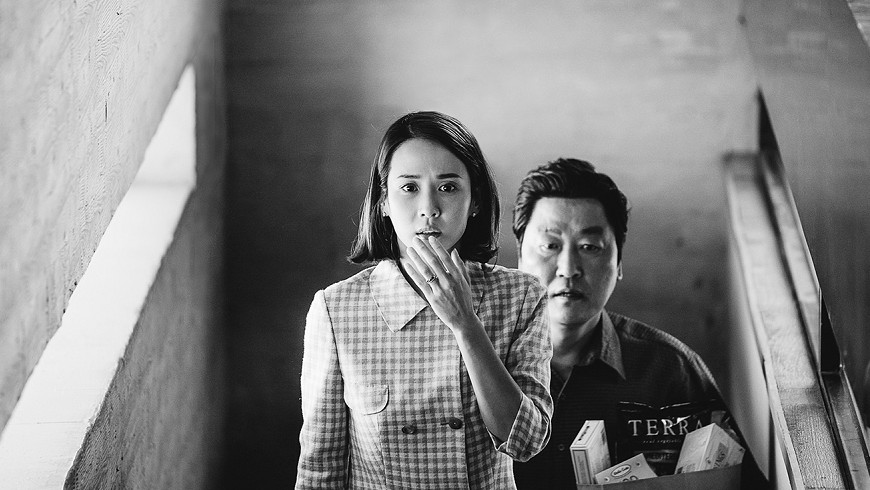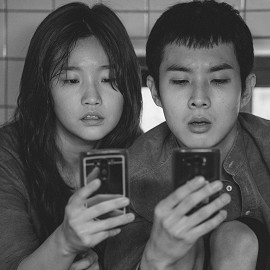 More Information
Please be aware that you will be required to wear a mask in the cinema. Once you are in the cinema screen masks can be removed if you are eating or drinking. This in accordance with government guidelines.
Bong Joon Ho's brilliant Palme d'Or winner returns in this special black-and-white version. The transfer was overseen by director Bong and offers the lustrous contrasts of monochrome.
The first ever non-English-language film to win the Academy Award for Best Picture, Parasite is a politically charged cinematic wonder from Korean auteur Bong Joon-ho, who also won Best Director and Best Original Screenplay for the film.
Described by Bong himself as "a comedy without clowns and a tragedy without villains", Parasite moves quickly from one tone to another, mixing pathos and satire with thrills and drama. A vertical story of class struggle – punctuated by staircase scenes going from mouldy basements to top floors, from darkness to breezy spaces designed by star architects – it observes and dissects with surgical precision the life of two families from different social backgrounds.
Running Time 132
Subtitles Yes
3D No
Book Now
Please select the time you would like to book from the options below:
Online booking not available
Membership
Discounts on Cinema Tickets
Discounts on Food & Drink
Annual Free Cinema Tickets