Family Matinée: The Jungle Book (1967)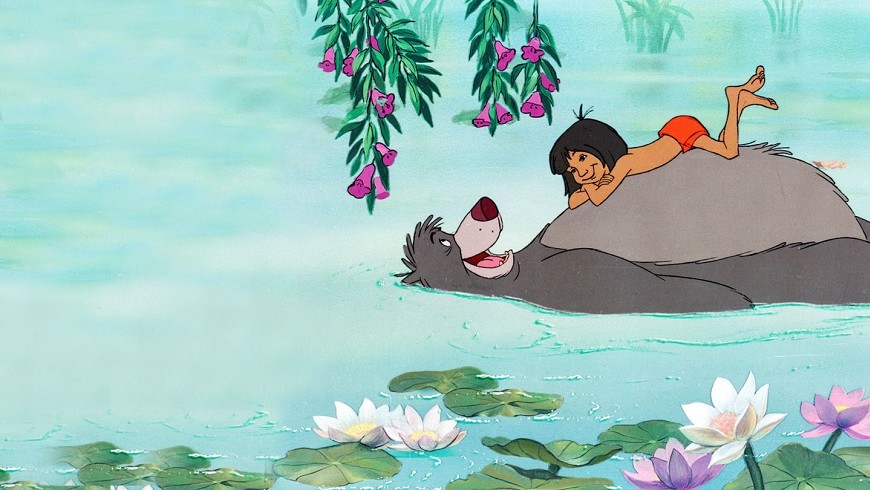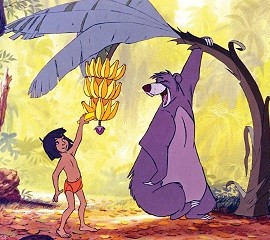 More Information
The final animated feature produced under the supervision of Walt Disney is a lively neo-swing musical, loosely based upon the tales of Rudyard Kipling. The story takes place in a tropical jungle where people are conspicuously absent. But one day Bagheera the Panther (voice of Sebastian Cabot) discovers a baby in the wreck of a boat. Feeling pity on the child, Bagheera takes him to be raised with the wolves.
Ten years later, the child has grown into Mowgli (voice of Bruce Reitherman). Mowgli discovers that his life is in danger because of the return to the area of Shere Khan the Tiger (voice of George Sanders), whose hatred of humans is such that Mowgli faces certain death if discovered. Bagheera agrees to transport Mowgli to the human village, where he will be safe from Shere Khan. Along the way to the village, night falls and Mowgli and Bagheera almost succumb to the man-eating snake Kaa (voice of Sterling Holloway).
Escaping Kaa's coils, they run into the lock-step military elephant band of Colonel Hathi (voice of J. Pat O'Malley). Afterwards, Mowgli, who doesn't want to be sent to the human village, runs away from Bagheera and meets up with the fun-loving Baloo the Bear (voice of Phil Harrris).
Director
Wolfgang Reitherman
Cast
Phil Harris, Sebastian Cabot Louis Prima, George Sanders
Great children's matinées every Saturday & Sunday at 10:30. Tickets are £2.50 each. Adults only admitted if accompanying children.
Release Date Wednesday, 18 October 1967
Running Time 78
Subtitles No
3D No
Book Now
Please select the time you would like to book from the options below:
Online booking not available
Membership
Discounts on Cinema Tickets
Discounts on Food & Drink
Free Cinema Tickets