Explorer + Recorded Q&A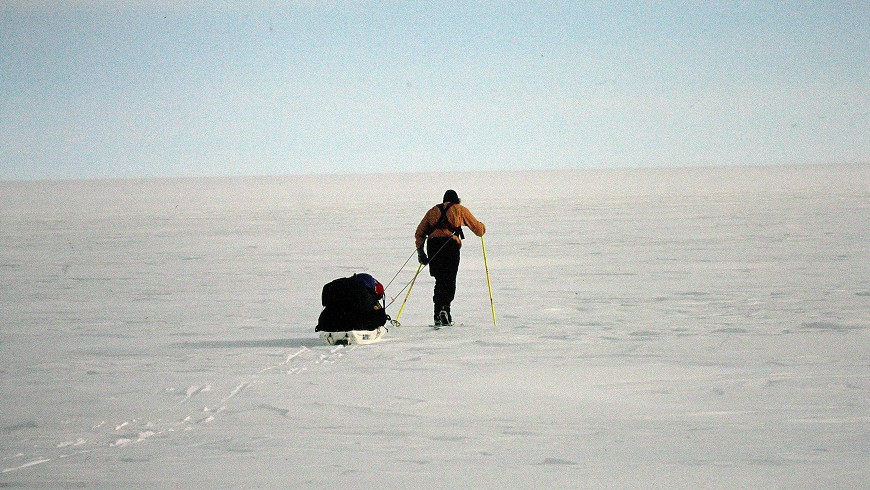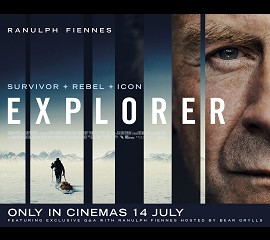 More Information
Sir Ranulph Fiennes OBE – is credited as being the world's greatest living explorer.  Among his extraordinary achievements he has circumnavigated the surface of the globe from pole to pole, crossed the Antarctic on foot, broken countless world records and discovered a lost city in Arabia. He cut off his own frostbitten fingers with a saw after a trip to reach the North Pole unaided, and he was pipped to the post by Roger Moore when auditioning to play James Bond. At 60, he ran seven marathons, on seven consecutive days, on seven continents…after a double heart bypass and went on to climb Mount Everest and the North Face of the Eiger. But who is the man who prefers to be known as just 'Ran'?
With exclusive access to Ran and his incredible film archive built up over decades of expeditions, EXPLORER tells the definitive story of a unique life of adventure but it goes beyond a simple retrospective, delving deeper into the audacious and eccentric dreams of one man to explore the complex motivations behind them. This is the story of a man who was bullied at school and thrown out of the SAS, still striving to live up to the reputation of a father he never knew.  Alongside him on many of his exploits – and many would say his driving force and inspiration – was his wife Ginny.  The film reveals an extraordinary love story borne out of their childhood friendship and the deep loss that Ran suffered as a result of her death from cancer in 2004.  
As the film peels back the layers of Ran's life, with contributions from life-long friends and colleagues, a different figure emerges.  A sometimes stubborn and solitary figure Ran is also an inspirational leader and friend for whom many would go just that little bit further to please.  EXPLORER is a revealing and tender portrait of the man behind the myth.
Release Date Thursday, 14 July 2022
Running Time 143
Subtitles No
3D No
Book Now
Please select the time you would like to book from the options below:
Membership
Discounts on Cinema Tickets
Discounts on Food & Drink
Annual Free Cinema Tickets